Etiquette rules are quite simple if you just give them a try and sort them out. Anyone can learn these rules.
WikiDame describes all the modern etiquette rules that are necessary to know to be respected in society and make your life more comfortable.
When you have guests
If guests come to your home for the first time, show them where the bathroom is so they can freshen up, and only then invite them to join the others.
If your guests brought food or drinks as a gift, put them on the table where everyone can try them.
When you are a guest
If you need to leave a party early, just ask the hosts for a moment and tell them that you have to go. Don't say goodbye to the other guests as they might take it as a cue to leave.
In a restaurant
If it's very hot, don't cool yourself down by waving a napkin. Just tell a waiter that you are not getting enough fresh air, and ask him to turn the air conditioner on.
Don't lay out the contents of your purse in a public place.
If you need to brush your hair, do it in the ladies' room.
You can put on lipstick at the table. However, you should only apply mascara and powder in the bathroom.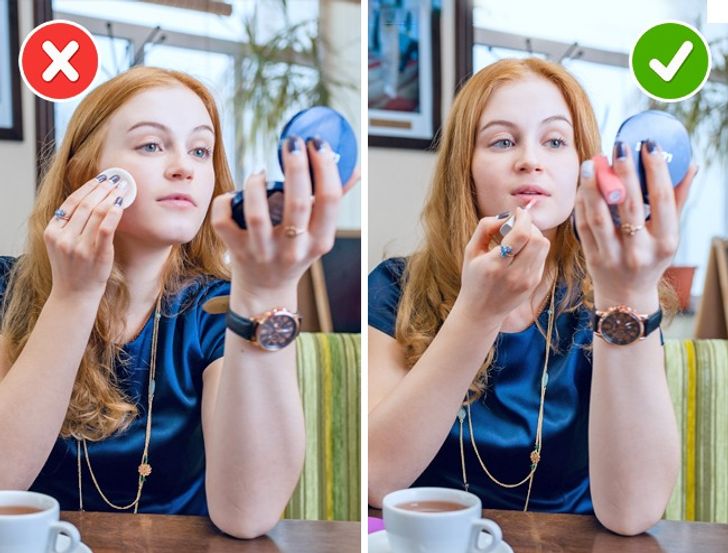 Communication rules
Don't forget about etiquette rules when at home. For instance, it's very rude to shout from another room. Besides, you might get used to such behavior, and it will make a bad impression on other people.