21- Boyfriend Pillow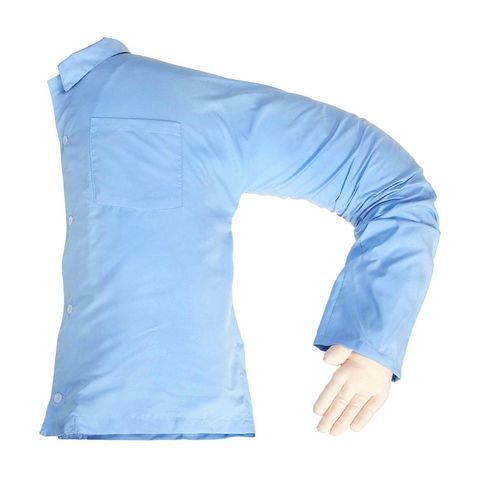 No man? No problem, thanks to this pillow that's designed to be the ultimate cuddling buddy. So the next time you don't feel like going out, just say you have plans with your "boyfriend."
22- The Foldable Wine Bottle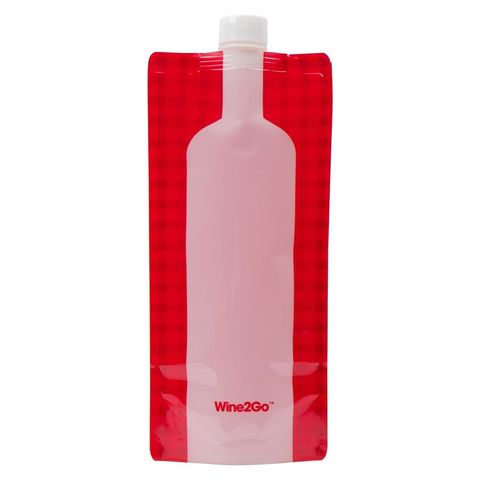 Whether you're going to the beach or concert tailgate, you never know when you'll need a more discreet glass of wine. Wine2Go's Foldable Wine Bottle allows you to carry a full bottle of wine with you and not have the burden of a glass bottle to dispose of. Plus, you won't have to worry about popping a cork in public.
23- Bicycle Pizza Cutter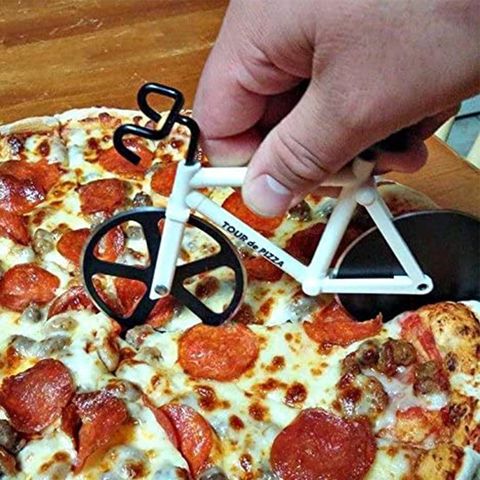 We love a fun gift that's also practical, and this unconventional pizza cutter is just that. Plus, you might not need to roll it through the crust so many times, because the bike gadget features two stainless steel, sharp, nonstick wheels.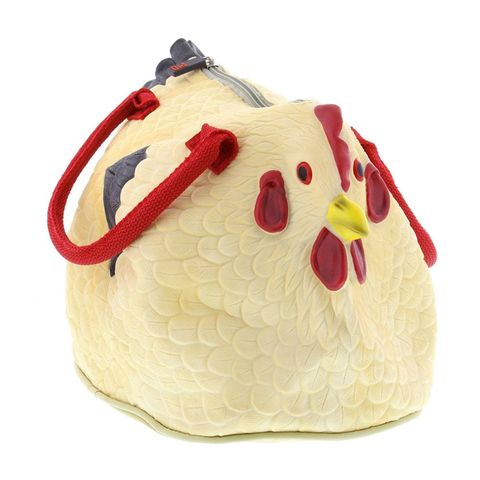 If you're obsessed with your own chickens — or you just love the little farm animals — this is the perfect bag for you! The rubber chicken purse has so much detail that you're definitely going to attract some attention every time you wear it.
25- 100 Drink Pouches With Straws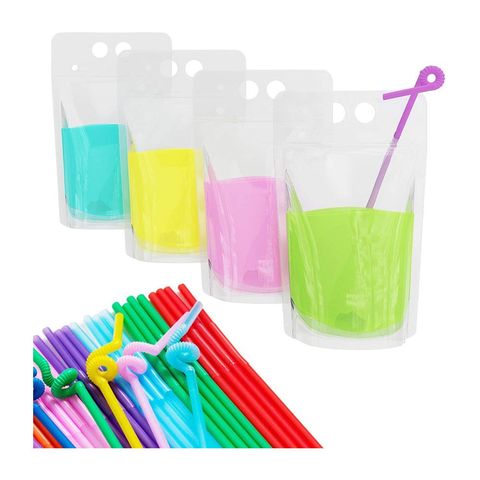 Adult Capri Suns, anyone? These reusable drink pouches will make day drinking so much more fun. They're translucent, so you can see them filled up with your colorful beverage and garnishes. The 100 drink pouches come with straws, so now all you need to do is make the cocktail of your choice!
26-Duster Mop Slippers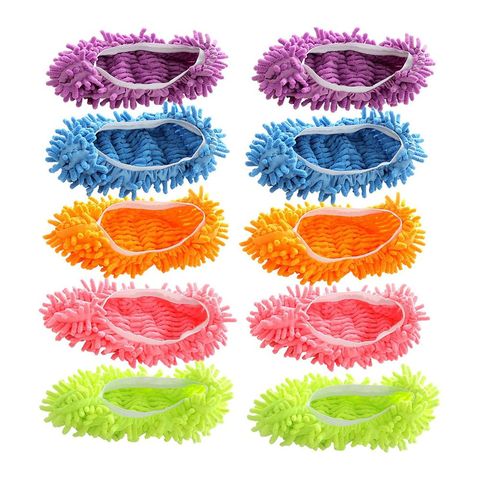 One chore is about to get easier and more fun, thanks to the duster mop slippers. Simply place them over your shoes or socks and they'll allow you to mop or dust your floors as you walk around. It looks like the days of pushing around an actual mop (can be) gone! This pack of five means that everyone in the family can help out … without even knowing it.
27- Burger Buddy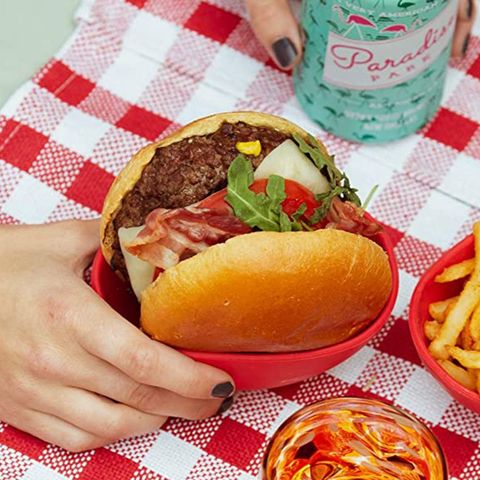 Dripping ketchup and juicy pickles — that's just the reality of eating a burger, right? Your hands don't have to be a mess through all of those summer barbecues, thanks to the Burger Buddy. The flexible silicone bowls with cup your burger or sandwich so that you won't be wiping your hands on a napkin every 5 seconds.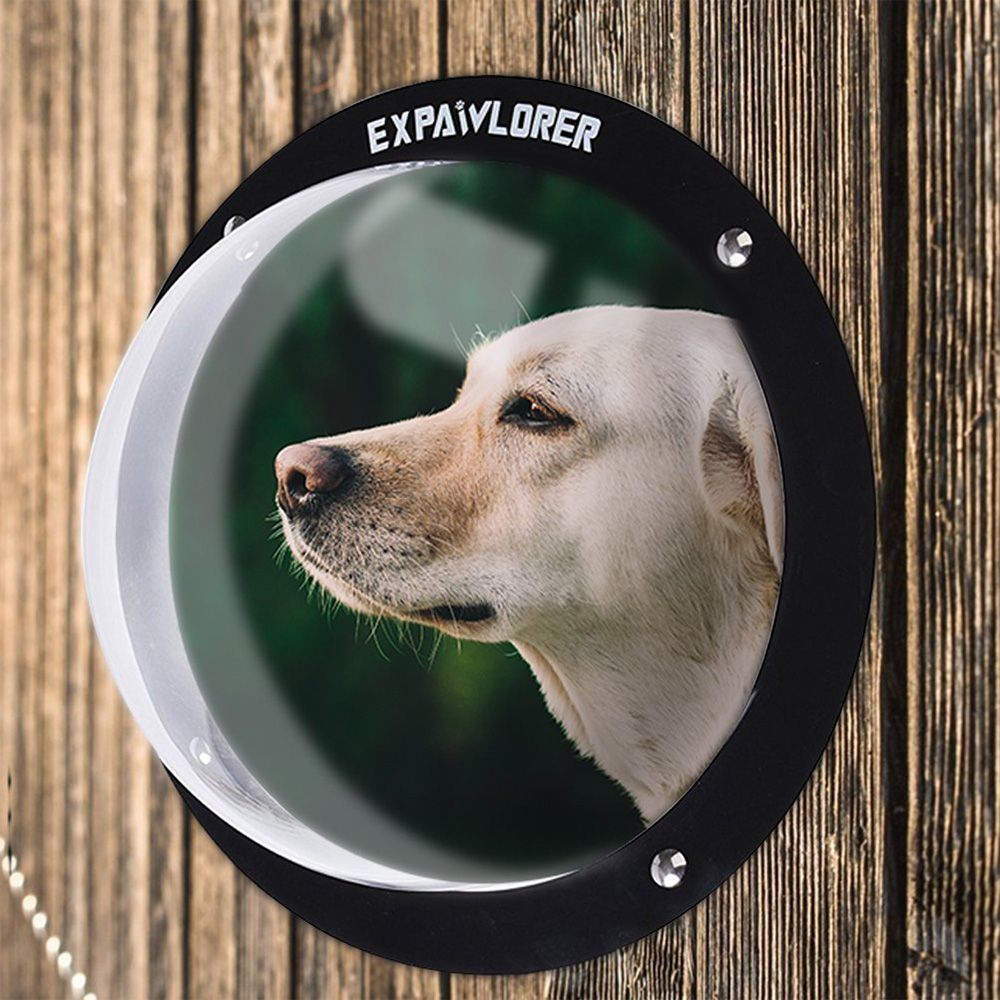 Does your pup love to police the neighborhood? Whether it's the front or backyard, your dog will be able to spot every person, squirrel, or gust of wind, thanks to this fishbowl-like dog window.
29- Heated Cat House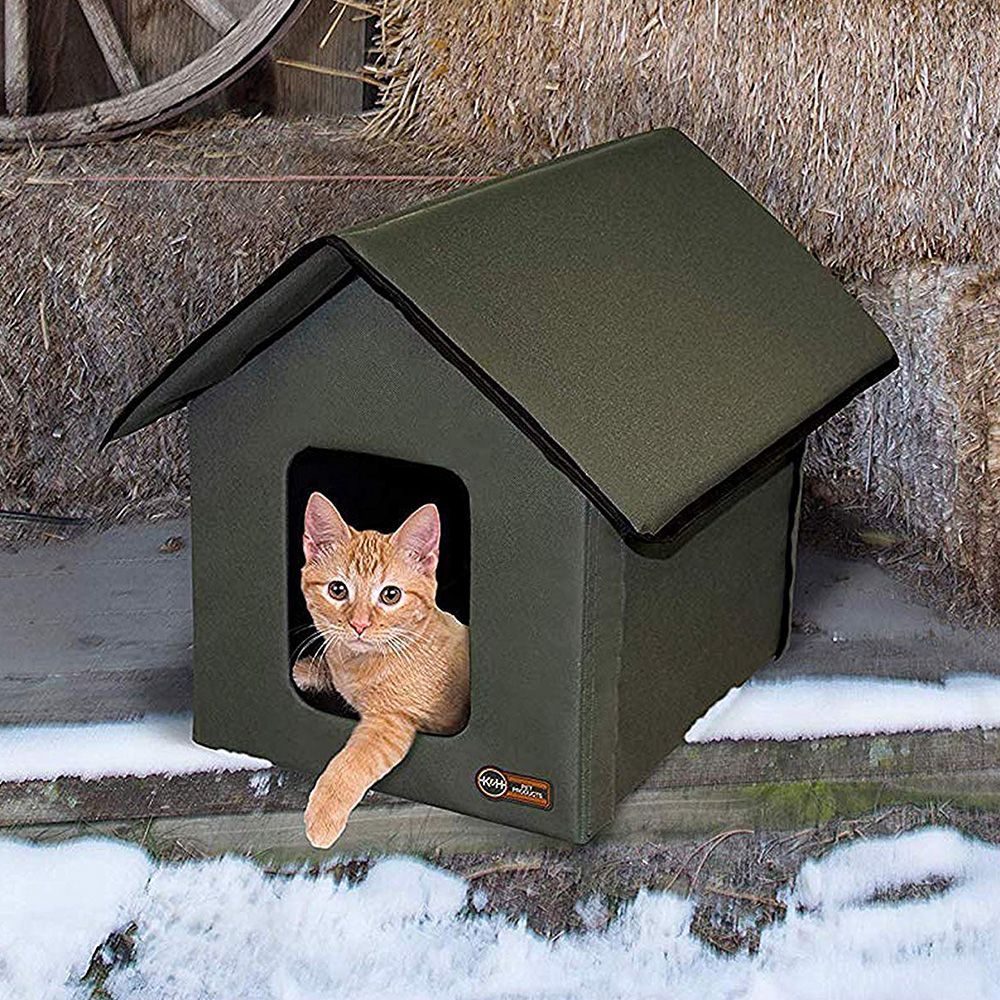 As much as outdoor cats enjoy the fresh air, those frigid winter nights call for shelter. This heated cat house on Amazon will keep your kitty friends warm through the season.
30- Whisk Wiper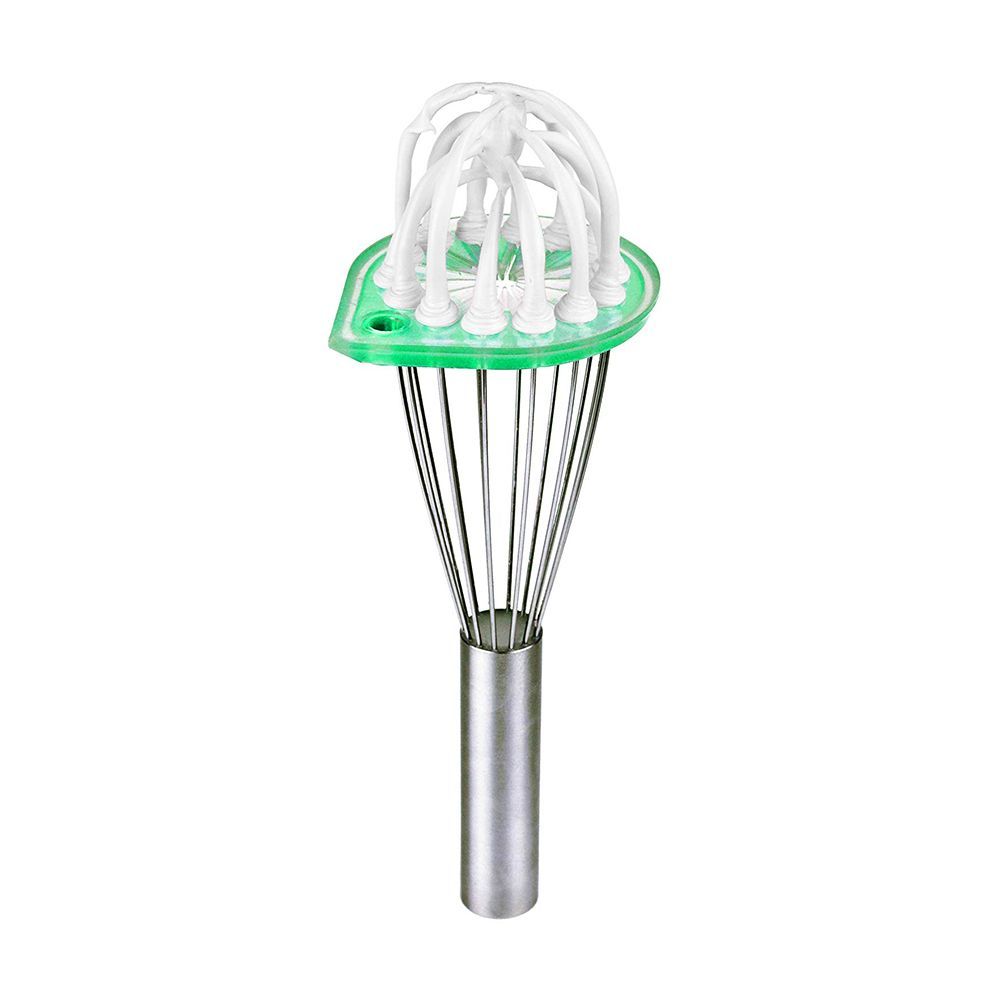 It's the littlest things in life that can bug you the most, right? Not only does the Whisk Wiper clean the kitchen staple in one swipe, but you can use it to scrape the bowl of leftover cake batter!
31- Heated Stair Mats (Set of 4)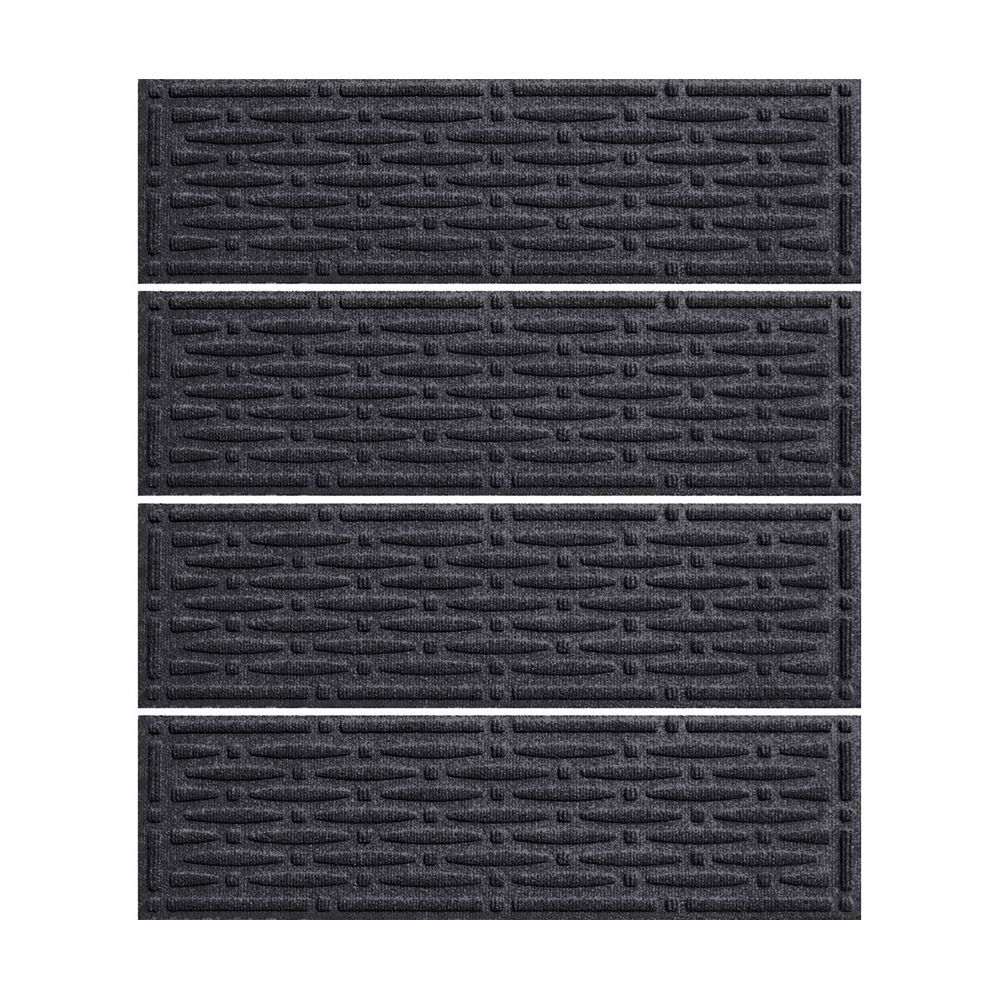 You could put salt down on your icy stairs, or you could use these weather-ready heated stair mats to beat winter in its tracks.
Please share article!