Upgrade your garden with these simple, low-maintenance but stylish updates
Outdoor space is such a precious commodity that we all want to make the most of what we have. Easy garden ideas will simplify your time planning, planting, and primping your space so you can enjoy it to the fullest.
Whether you're short on time, money, or knowledge, these garden ideas are here to inspire you to create a space you love – whether you have a large lawn or petite patio.
There are plenty of ways to give your garden an instant lift without having to call in the professionals for hard landscaping – which can also help you save on garden landscaping costs. We've brought together our favorite summer buys, quick tips, and easy garden ideas that will spruce up your space. We also have lots of easy patio ideas to consider, like moving things around for a fresh take – could the bench or table and chairs be repositioned? Plant plenty of tubs around the seating area with scented blooms and herbs for you to enjoy.
If you have a summerhouse or shed, consider giving it a fresh coat of paint for an instant lift. Fences might need a facelift too, so think about color blocking to add some modern pizzazz to your garden. Alternatively, look at using bamboo or reed screening positioned in front of fences to transform the look – these options are eco-friendly too.
Easy garden ideas
A garden is a huge draw for today's house hunters – with some prepared to spend much extra on a home because of one. Yet the heavenly promise of a gorgeous green paradise can all too easily turn into a hell of unfinished jobs, particularly if you don't live and breathe trowels and bedding plants.
If that sounds like you, our easy garden ideas may be just what you need.
Add in a folding bar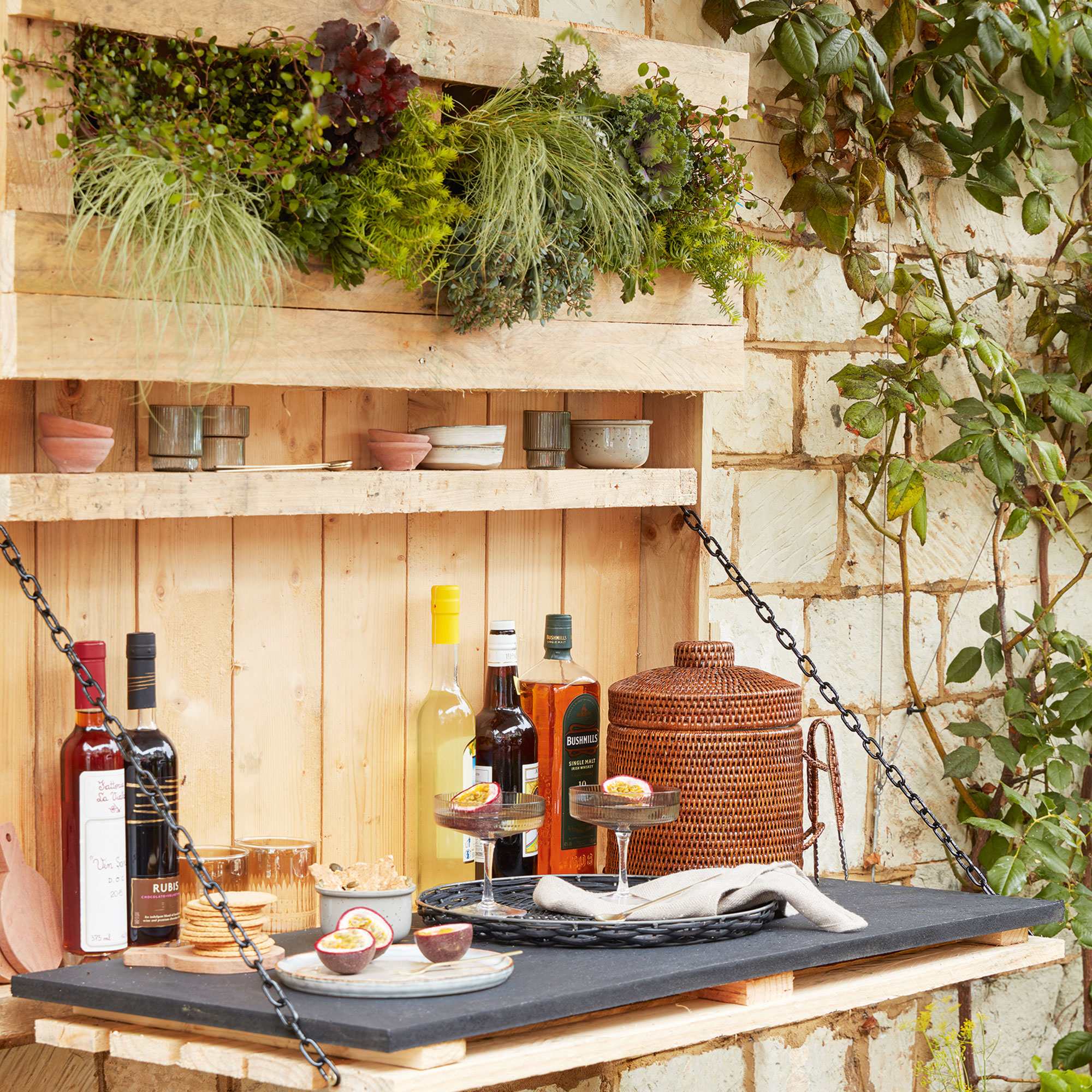 Outdoor bars are all well and good, but not everyone has the space for an extra room. Instead, create your own little entertaining zone with a clever pull-down bar made from a couple of pallets and lengths of chain.
An outdoor herb planter above keeps them within easy reach for drinks and barbecues.
Create seating zones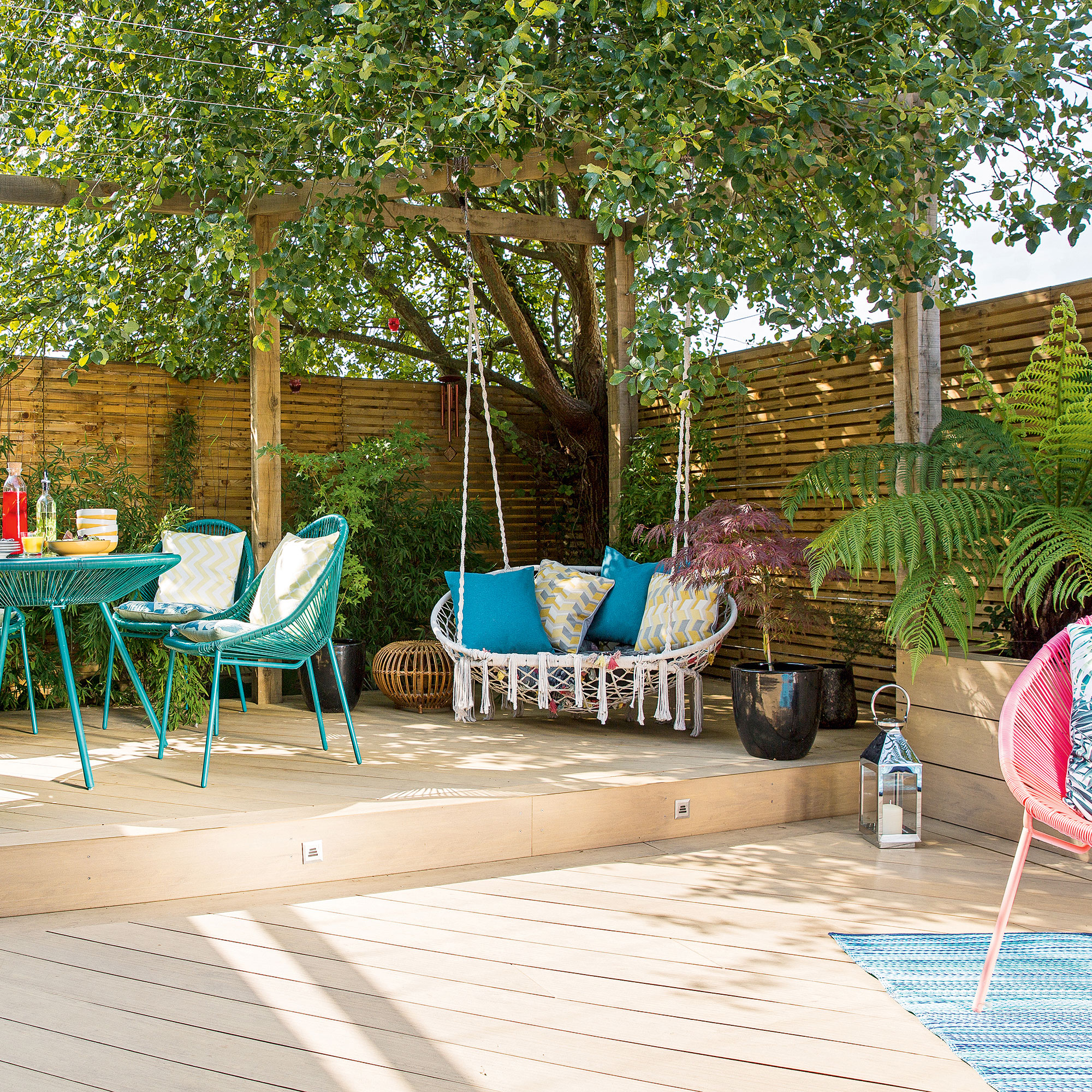 'Zoning your garden will make the space feel bigger and give everyone their own space in nature,' says Chris Bonnett from Gardening Express. 'Dividing the garden up into different areas, with different purposes can make the space feel more organized and is a simple way to make the most of every inch of green space.'
Many people think of garden zones being created from structural additions. While it is true that planters, walls, screens, and hedges help to separate out your areas, so does cleverly positioned seating.
Create various seating areas in one space by making them all feel distinct from one another. For example, a table and chairs for dining, a hanging seat or hammock for chill time, and casual seating areas delineated with an outdoor rug.