An old saying claims that the eyes are the windows of the soul. No one knows where this phrase came from, but nevertheless today we know for sure that eyes can tell a lot about us and show our health condition.
We at WikiDame decided to share these observations with you.
1. Permanent sty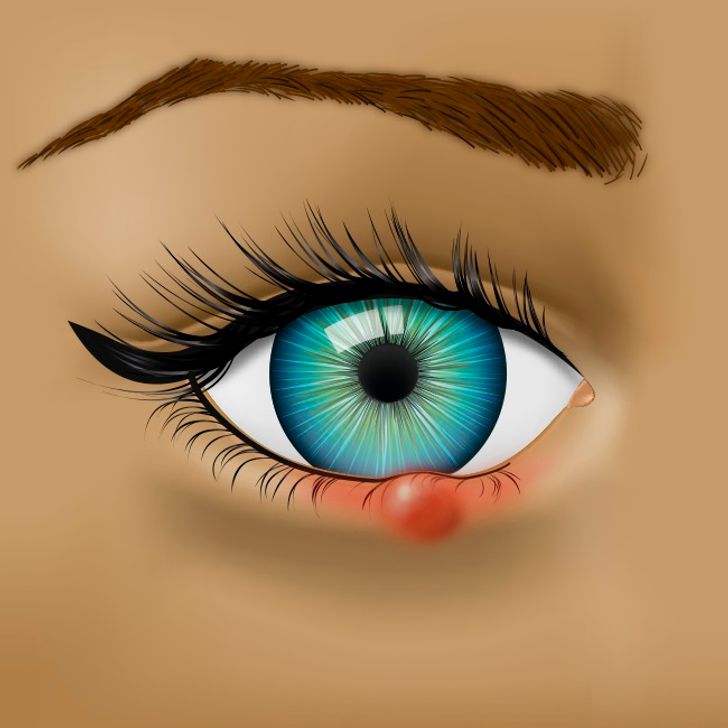 If you've ever had a sty, you know the pain and irritation it causes. A lump on the eyelid appears due to a blocked sebaceous gland and usually goes away within a few days, but it may persist, causing serious inconveniences.
If a sty pops up often or persists for a long time, it can be a symptom of sebaceous gland carcinoma. If you notice that it doesn't heal or appears in the same place, it's time to visit a doctor.