The yummy food is great but dentists are sure that frequent snacking can harm teeth. If you're constantly chewing something, you feed the bacteria in your mouth. A good thing to do is wash your mouth out even after a small snack.
Is the color of your teeth dictated by food?
If you don't like the color of your teeth, there are things you can do about it. Aside from using different whitening procedures available to you, you should exclude foods that can change the color of your teeth.
1. Tooth "painters"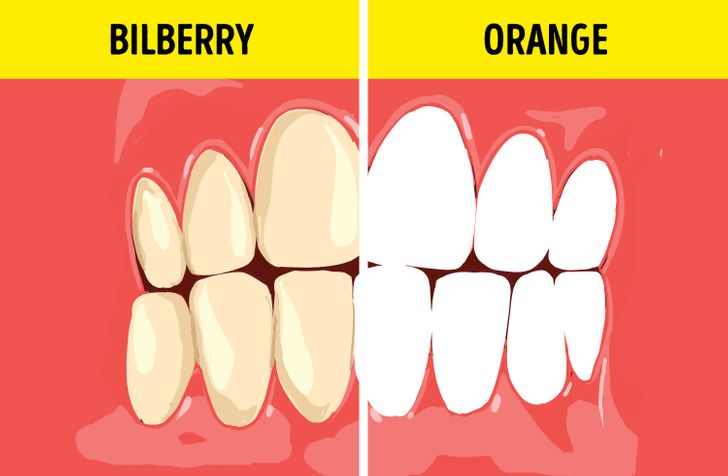 Tea and coffee. Green and white tea have the lowest effect on tooth color. Lemon or milk can neutralize the effects of these drinks though.
Juices. Bright fruit and vegetable juices have such a strong effect because they contain the acid that weakens the teeth and lets the coloring components get absorbed better. If we eat berries and vegetables, saliva is produced faster and washes away the coloring which doesn't happen when we drink juices.