Create a living wall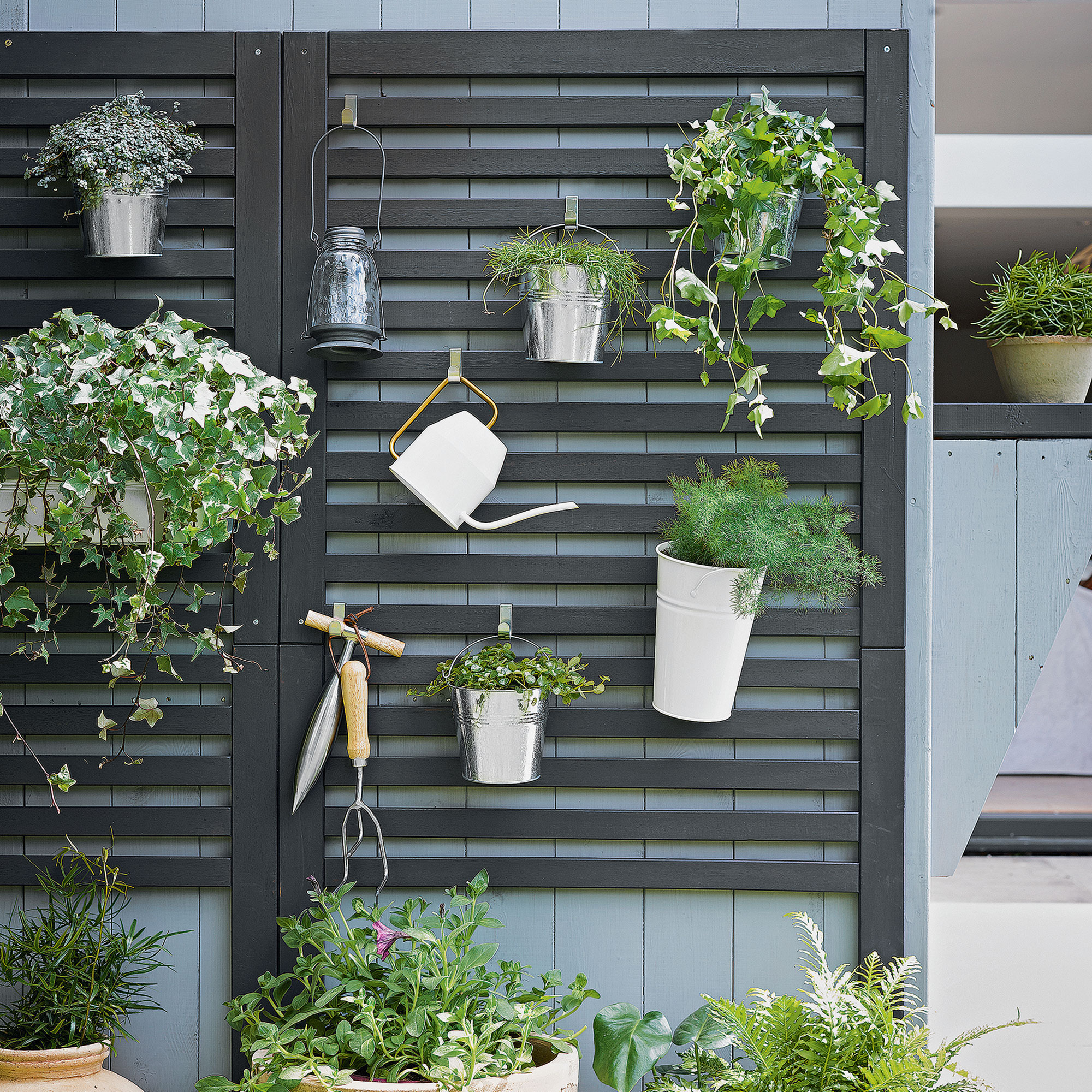 Brighten up the side of a shed or drab brickwork by fixing a couple of vertical panels. Paint this a bright color to make a statement, or allow it to blend in with the rest of the colors in the space. Add sturdy hooks to hang bucket planters and fill them with herbs or trailing plants to create a living wall on a budget.
Plus, you can easily switch these up with the seasons so there's always some good-looking greenery.
Build on benches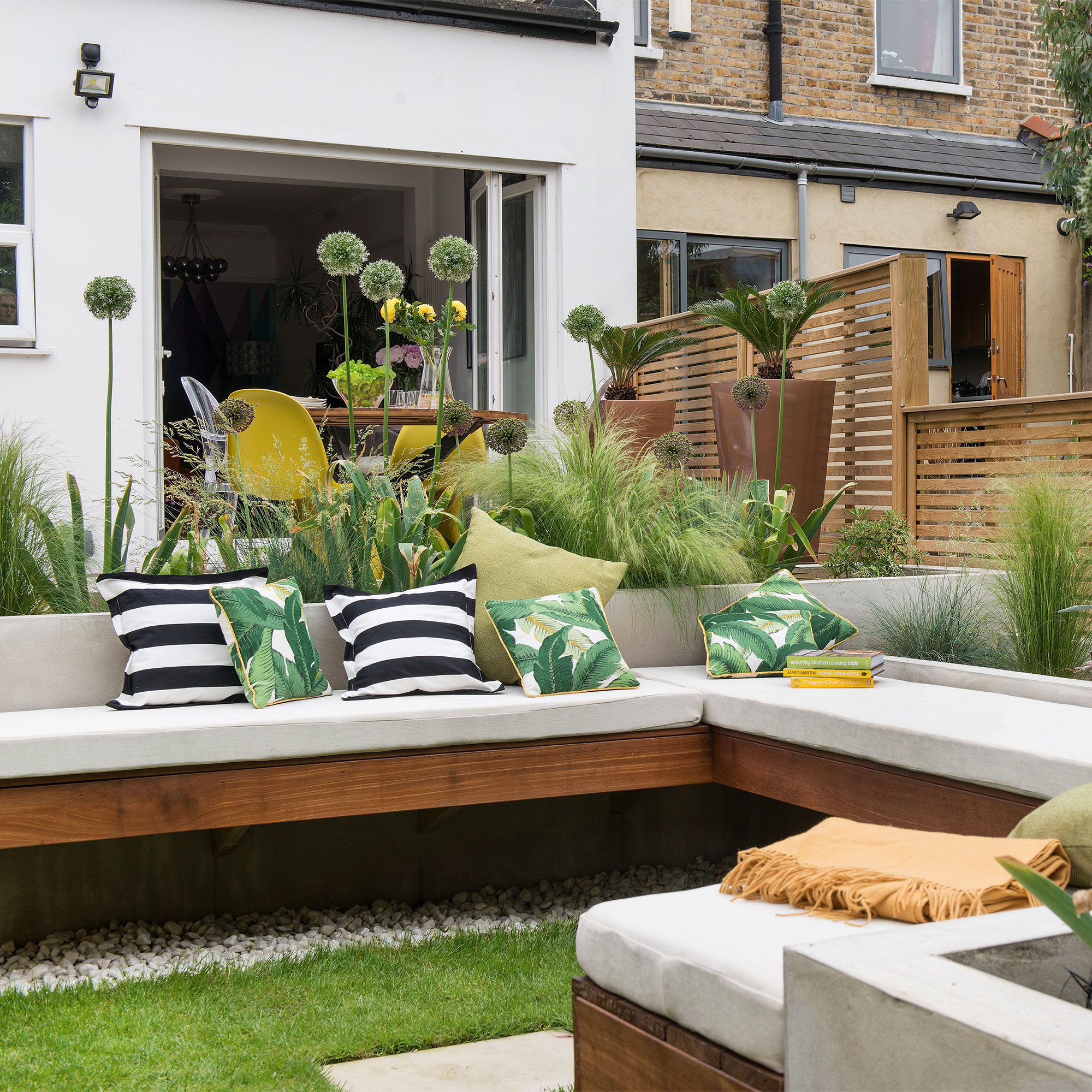 Raised beds are having something of a moment – and for good reason. They look great and are incredibly practical for a number of planting styles. However, you may be missing a trick. Utilize the sides of the beds to add on benches for a built-in seating arrangement. Accessorize with cushions and blankets to compliment or contrast with your planting.
Create a kids' area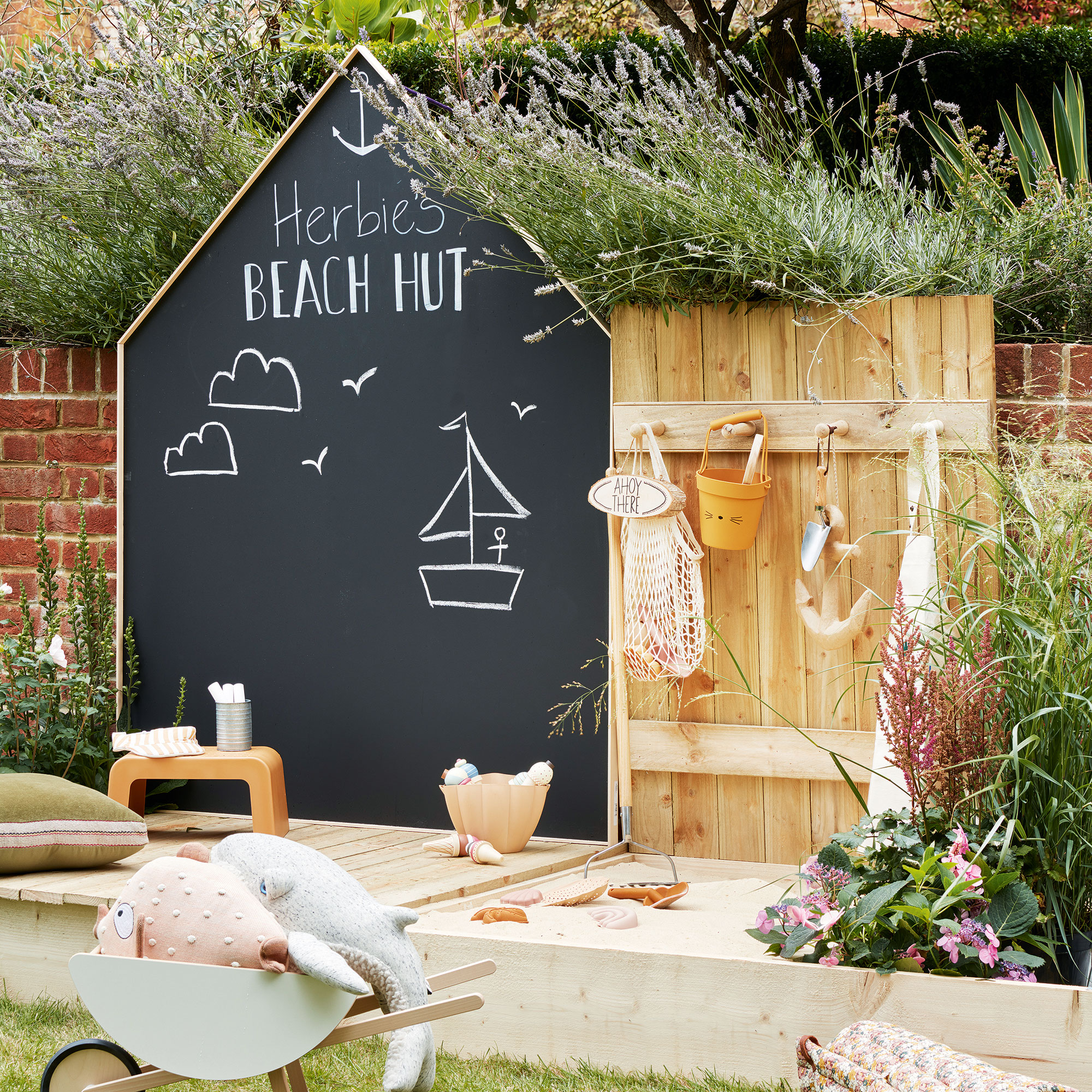 Sacrifice a section of a raised bed to create an area of deck with a giant blackboard and a covered sandpit for sunny-day play.
Fix a peg rail to the underside of the lid for hanging toys